The Diversify offices have had quite the lively past couple of months, which we usually do around this time of year. Sports fests in August, Fashion huddles in September, and Halloween huddles in October. Some might say that it's a lot to host events on a monthly basis, but the results always make it worth it. Facilitating and joining in on offshore engagement activities foster such meaningful professional relationships. You're able to bond with your teammates, and cultivate a culture of belonging to thrive in.
We're proud to have a bright, people-first culture. We're even more proud to have it as one of our core expertise – being known as a community that hosts great parties on a regular basis isn't half-bad. But it's what comes out of those events that matter: dedicated staff who feel a sense of belonging with their own team and work environment.
What Makes Offshore Engagement Special?
Offshore engagement is more than just free pizza and a ping-pong table. It's about creating spaces where your team can be together and build fun and healthy work relationships. The keys to great engagement initiatives are variety, timeliness, and feedback. We're lucky to have a great team at Diversify who take the time and care in hosting fantastic events!
Monthly Huddle Events
Diversify holds monthly huddles where we get the group together for an hour or so. During huddles, we give company updates, birthday greetings, and congratulatory celebrations for milestones and achievements. 
However, what sets Diversify's engagement teams apart, outside of the jam-packed events calendar, is the detail and intentionality behind all of our events. Knowing your teams and staying connected is the foundation for nurturing a vibrant office environment (and earning a pretty great employee retention rate as well). After all, while they may be our staff, they are our community first.
Promoting Health and Healthy Competition
Healthy competition fosters team spirit and collaboration in any team. When folks compete together as teams or groups, they support each other outside of their work efforts. Which is what offshore engagement is all about: communities that go beyond professional camaraderie.
You haven't experienced team spirit if you've never been to a Diversify Sports Fest. Every year since 2016 (with the exception of the pandemic years), Diversify hosts a company-wide sports fest, the Diversicup. It's our way of having the teams come together for a day of health and sports. To cheer for their favourite team while promoting a healthy lifestyle.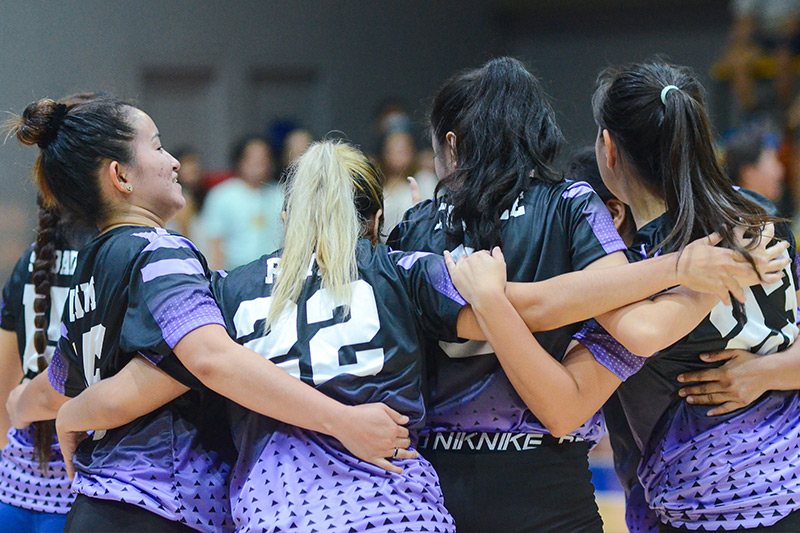 Not only that but, creative competitions are a great way to boost team support too! Design-Your-Bay competitions and talent contests enhance creativity and lets our teammates explore new hobbies. It also gives us a chance to witness the talents of the folks we work with every day.
Giving Back to the Community, Together
Initiatives in offshore engagement are also about creating avenues to do good together. Through outreach programs and events, there should always be initiatives to host charity events for your offshore team to join in. This gives the teams a chance to give back to the community and see themselves as part of the bigger picture. The sense of purposefulness we get in simply donating items in need is wonderful. Taking this initiative as a team is even better.
Fun runs are a great way of giving back to the community as a team. Last February, Diversify and HGS invited our teams to ONE HGS Run: Heart Race to run for a great cause. In honour of the season of love, the event was a sweet day where our teams got together in honour of the Good Samaritan Nursing Home for the Elderly.
We've also done outreach programs for the Virlanie Foundation, book donation drives, blood donation drives, etc. Of course, these efforts would be nothing without the participation of our teams themselves. We've fostered such a heartwarming community that actively joins in on these initiatives. We're thankful to have them around, and it's a heartwarming sight to see them come together whenever we announce these events.
Offshore Engagement Feedback: Listening to Our Teams
With that being said, employee engagement is also about listening. Every event is an opportunity to improve engagement efforts, and that's what we do. Each Diversify event has a post-event survey that our teams can answer.
From theme relevance to food quality, surveys let us know if the event is engaging enough for our team. As the building blocks of an offshore workplace is community, feedback on engagement initiatives is the only way to lay another brick toward new heights.
We Do Things Differently at Diversify
The Diversify approach to people and culture has always been built on engagement and development. We've strived to further our teams professionally and personally.
Which is why we're proud to not only have wonderful teams, but also clients who are passionate about building committed offshore teams with us. We've had countless clients join in on our sports fests and visit our offices to take part in the huddle fun. Not only that but we have folks flying in to party with us at our annual Year-End-Party. Our teams, our clients, and us – engagement is about collaboration between these three, and I'd like to think we've achieved that here.
If you'd also like to join in on the Diversify community of offshore engagement, then our doors are open! Please don't hesitate to reach out to us for any questions or to learn more about how we do things here at Diversify.