We work in partnership with many publicly listed companies and private equity backed firms in building large multifunctional teams. Our distinctively different approach to offshoring enables many of our clients to enjoy the full benefits of outsourcing and benchmark exceeding performance outcomes.
A team of highly skilled individuals ready to take on any task
Our dedicated talent acquisition team will work closely with you in sourcing and selecting the top talent you need. We see to it that each candidate undergoes our comprehensive talent selection process based on a customised criteria set by your business.
Customized offshoring solutions for any business
Our distinctively different approach to offshoring is all about giving our clients control not only over their offshore team, but how they are set up. You have the option to choose between setting up an office-based offshore team or one via a work-from-home.
Both these approaches will enable us to build high-performing, highly engaged offshore teams for your business. Each approach has its own unique set of strategies and hallmarks that maximize productivity and efficiency based on their current setup. What's more, you can also create a blend of both approaches to suit particular objectives.
Diversify is a leading,
ISO-certified

offshoring services provider committed to operational excellence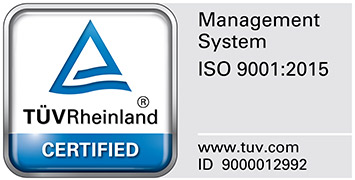 DiversifyCore is a premium office-based approach to offshoring. Your team will come to work in one of our three purpose-built facilities, complete with all the necessary resources to perform their objectives effectively and productively.
DiversifyRemote is a premium work from home approach to offshoring. Your offshore team will operate outside our main facilities through our MyDiversify software portal, underpinned by our market-leading remote workspace set-up, security and infrastructure.
Unsure which approach will suit your business best?
Schedule a call with us to learn more.
Diversify Offshore Staffing Solutions | 2021